PROSTATE SCREENING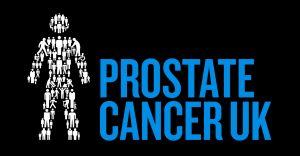 Did you know that one in eight men will get prostate cancer? Well, it can be cured if caught early enough.
SO DON'T PUT YOUR HEAD IN THE SAND – GET TESTED!
Whilst the test is not absolutely definitive it can provide an early warning of prostate cancer that is still at a curable stage but without displaying any symptoms..
Saturday 27th April saw us hold our second annual Prostate Awareness event. Blood tests were taken on 345 men to check their PSA (prostate specific antigen) and information on the disease was given by Mr David Baxter-Smith a retired consultant urologist and Mr Jim Burton who had experienced Prostate Cancer. Solihull Prostate Support were also present on behalf of Prostate UK.

For more information about prostate problems go to Prostate UK's website https://prostatecanceruk.org/prostate-information
Please note that on 13th March we received the following message from the organisers of our own Testing event due to take place on April 18th.
After very careful consideration and following discussions with our medical advisers we've taken the difficult decision to temporarily suspend our PSA testing programme until the outcome of the current COVID-19 (Coronavirus) outbreak is known.
Whilst we don't want to appear to be suffering a knee jerk reaction, we do have a set of fairly unusual factors affecting our work in that many of our organising groups…Masons, Lions and PCSG's etc…are past the first flush of youth and in the case of the latter clearly have underlying health issues. Add to that the average age of our attendees is probably 60+, and for many events are in close proximity to one another in sometimes fairly "cosy" situations, lacking robust sanitization facilities, then the risks start to increase.
We also, of course, have a responsibility to our loyal team of nurses and helpers.
We hope we'll be able to rearrange events sooner rather than later….but these are unprecedented times…certainly during my lifetime."
Accordingly this event is cancelled