Did you know that one in eight men will get prostate cancer? Well, it can be cured if caught early enough.
SO DON'T PUT YOUR HEAD IN THE SAND – GET TESTED!
We are holding a prostate awareness event where you can get a free blood test to check your PSA (prostate specific antigen) and get information on the disease. Whilst the test is not absolutely definitive it can provide an early warning of prostate cancer that is still at a curable stage but without displaying any symptoms.
10.00am to 1.00pm Saturday 14th April at the Methodist Church, Stratford Rd, Shirley.
No need to book. Just come along.
For more information about prostate problems go to Prostate UK's website https://prostatecanceruk.org/prostate-information and also see our "PROSTATE SCREENING" subpage on this website under the "EVENTS" page.
Message from our President Lion Jeremy Lees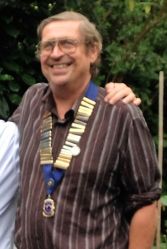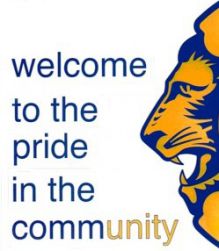 From time to time we get asked "How can I make a donation to the Lions?"

Here is a form you can use which will also ensure we can claim the Gift Aid as well.


If you are new to Lionism, through these pages you will be able to find out about the work of the International organisation of Lions and our Lions Club in particular.
If you are a Lion, and perhaps planning to visit our area, we hope that the information on our website will encourage you to visit us. Please telephone 0845 833 9547 beforehand and note that calls to this number will be charged at a local call rate.
If you are not yet a Lion then please give us your skills, your time, your commitment and come and join us. We are people from all walks of life who support their local community through raising funds and making donations to a wide variety of organisations and individuals covering all ages and needs, whilst at the same time enjoying ourselves.
Any help is gratefully received - and hopefully you will enjoy the activity and then maybe join Shirley Lions.
Again just phone us on 0845 833 9547 or use the "Contact Us" page to find out more.
Calls to this number will be charged at a local call rate.